Ben Wragg - Flooring Specialist
0409 997 785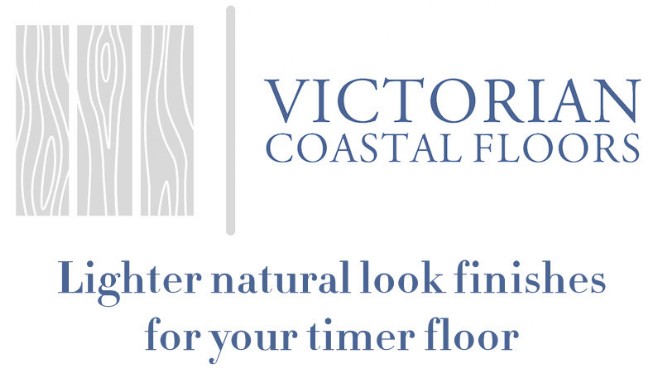 Victorian Coastal Style Floor Finishings
Why go lighter

Read our solution.....

At Victorian Coastal Floors, we understand one of the most common reasons clients get their floor re-sanded is because the floor has turned an undesirable yellow/orange colour.
This occurs over time from natural light and is mainly the timber and sometimes additionally the finish that are the causes.
This has become more prevalent with changing house designs. Larger windows and open plan living can turn our most common timbers like Tasmanian Oak, Victorian Ash,
Messmate
and Baltic Pine and Blackbutt
yellow quite quickly after being re-sanded.
Until recently the most common option to reduce the yellowing was to stain the floor darker. Staining is expensive and darker floors highlight dust, scratches and dints.
The other option was to whitewash the floor. This can give an undesirable painted or milky, cloudy look to the floor.
The yellowing/orange look is also common with timer floors used in homes in east coast United States.
Bona, one of the world's biggest floor finish manufacturers have developed a new primer Bona White (Bona Nordic, United States)
This is applied directly to the raw timer. The light pigment highlights the grain and individual boards and significantly reduces the timber yellowing over time.
This combined with the new "Ultra Matt Invisible" finishes give the timber a light raw natural look.
These lighter finishes are amazing at hiding dust, dints or scratches and give timbers like Tasmanian Oak, Victorian Ash and Pine floors a beautiful natural look.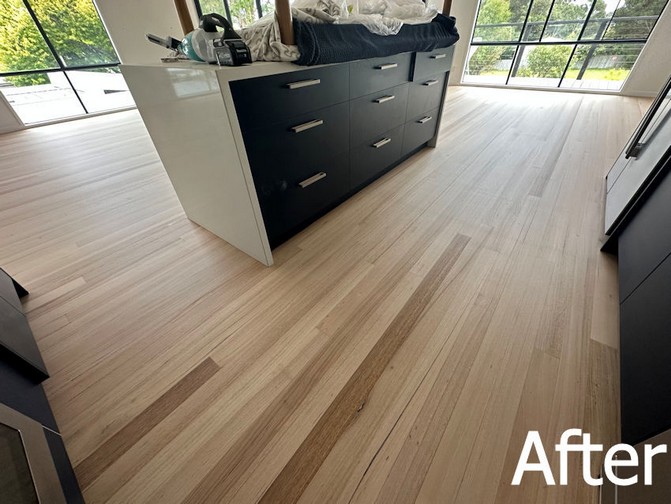 Slide for Before and After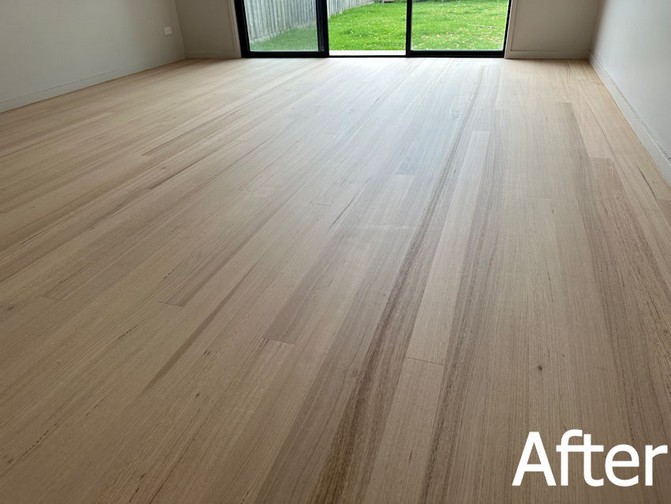 Slide for Before and After